FOLLOW THE NEW ARK ON FACEBOOK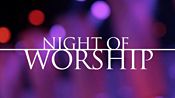 AN EVENING AT THE TABLE: Join the congregation of the New Ark United Church of Christ on Sunday, March 8 for evening supper worship. "An Evening at the Table" will begin at 5pm when we will share a meal prepared by our youth, worship at the table with songs, prayers, readings, discussions, offering, and Communion and Benediction. Our Youth Group will be ending their 24 hour-plus fast on that day, too, all part of gaining experience in the daily struggle of one in eight people in the world who lack adequate nourishment. All ages are welcome at the table and will be included in all aspects of our worship. Invite your friends. Join in the fast. Add your good vibes and prayers that this service will be a night to remember. For more information, contact the church office at 302.737.4711. Childcare will be provided throughout the evening.

To read Rev. Cynthia Robinson's Sunday sermons, visit her blog.

"Our goal is to create a beloved community and this will require a qualitative change in our souls as well as a quantitative change in our lives."
-- Dr. Martin Luther King Jr.
Additional Resources: Community Photo Gallery :: Newcomers Information :: Safe Conduct Policy