CONNECT WITH THE NEW ARK ON FACEBOOK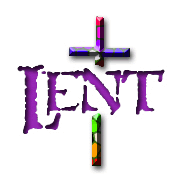 Feb. 7 - Science & Technology Sunday:
We use our cellphones and tablets in worship, share in Communion - a technology used by Jesus to bring us closer to God's love - and wonder at the ways both science and faith can connect us to each other and a deeper reverence for our world.
Feb. 7 is also Souper Bowl Sunday
when our Youth Group will be collecting contributions to help reduce hunger in our local community. Save your pocket change between now and then to put into our soup pots after morning worship. Every little bit helps!
Feb. 10, 8:30-10:30am - Ashes to Go:
Come get your ashes and a prayer near the Newark United Methodist Church on Main Street. Rev. Cynthia Robinson and Rev. David Palmer of the Newark UMC will be on the sidewalk to greet you. Look for our
'Ashes to Go'
sign. Later that evening at 7pm we will engage in a Lenten art project, sing, pray, and receive ashes. This simple art project will be used in worship throughout Lent and into Easter.
Feb. 14 - Mardi Gras Luncheon:
Bring your favorite Mardi Gras food to celebrate the Lenten season. Served potluck style, everyone is encouraged to whip up some Cajun cuisine like jambalaya, shrimp creole or gumbo. If Creole food isn't your thing, a favorite Valentine's Day treat to serve is okay too - we'll simply combine the two holidays! Come celebrate the start of spring!
To read Rev. Cynthia Robinson's Sunday sermons, visit her blog.

"Our goal is to create a beloved community and this will require a qualitative change in our souls as well as a quantitative change in our lives."
-- Dr. Martin Luther King Jr.
Additional Resources: Community Photo Gallery :: Newcomers Information :: Safe Conduct Policy