CONNECT WITH THE NEW ARK ON FACEBOOK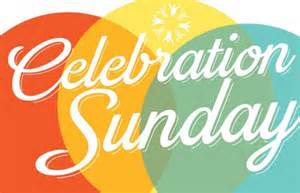 Sunday, June 5 - Celebration Sunday:
A time to recognize our youth for their accomplishments in CE, as well as the adults who have worked with our congregation's young people throughout the year. We invite the children to remain in worship with us for the entire service. This service will be followed by a celebratory reception. Please join us!
Sunday, June 12, 4pm-dark - All-church picnic and evening vespers:
Come join us at Brewer's Hideaway Farm in Rising Sun, MD for a church picnic. Attendees are asked to bring a covered dish, salad, or dessert to share, your flatware, plates, and napkins, a folding chair, outdoor games, and bug repellent. Hamburgers, sausage, hot dogs plus a veggie option, rolls and condiments, plus lemonade and iced tea will be provided. An evening worship/vesper service will follow dinner, ending around dark with s'mores and clean up afterward. The address and information about the farm can found at
http://brewershideaway.com/
.
NOTE: There will be no morning worship on June 12.
Summer pulpit supply:
On the three Sundays that Rev. Robinson will be vacationing this summer, the pulpit will be filled by
Rev. Bob Cassels (July 3), Rev. Deb Ebling (July 10),
and
Rev. Susan Scott (July 17)
. Come hear a new voice as we worship together.
To read Rev. Cynthia Robinson's Sunday sermons, visit her blog.

"The service you do for others is the rent you pay for your room here on Earth."
&nbsp ; -- Muhammad Ali
Additional Resources: Community Photo Gallery :: Newcomers Information :: Safe Conduct Policy